Facts About Tom Cruise Teeth: Before & After Braces

No one on the earth is faultless, not even multi-millionaire A-list celebrities. However, Hollywood stars have huge money and resources. So once they hit the fame, they decide to fix their physical flaws and get a personality makeover.
There are many celebrities who are born with imperfect tooth alignment, and Tom Cruise is one of them who underwent cosmetic dentistry to achieve that breathtaking celeb super-smile.
In this post, we will talk about Tom Cruise, the most celebrated actor and filmmaker to grace Hollywood screens. The star is popularly known for his infinite acting skills, failed marriages, and his involvement with Church of Scientology and not to forget his killing manly smile.
Tom Cruise Was Also Born With Imperfection
You may be staggered to know that the star was born with a poor teeth alignment. People hardly know about Tom Cruise teeth and smile makeover. To have the multi-million reputation in the industry, the star went through the painful process of wearing braces and cosmetic dentistry.
Cruise is not the only one, but there are many Hollywood celebrities who opted for cosmetic dentistry to change their facial appearance. But the astute Tom Cruise underwent the tooth bracing procedure early in his career. That's why people don't know much about this matter and don't remember the actor without his remarkable smile.
Cosmetic dental procedures involve bonding, teeth whitening, dental implants, fixed bridges, crowns, veneers and more. To have an attractive smile, celebrities usually go for more than one procedure. Cosmetic dental procedures are very expensive, and only people like Tom Cruise can afford them.
Tom Cruise's Strange Teeth
The perfection of your smile primarily depends on the length of Central teeth that varies from person to person. Besides this, a perfect smile also depends on the size and width as well as color and shape of each tooth and also on the width of your grin.
Tom Cruise teeth have everything from right size and shape to pearly white color. Take a picture of Cruise and analyze it closely. You would easily notice his big white teeth perfectly aligned and displayed in his tooth set. Bear in mind; perfect teeth are vital for actors, players, models, singers and all celebrities. Tom Cruise knew this. Some confidential sources state that the filmmaker consulted Tom's dentist to give him perfect smile makeover that we see today.
It might be unpleasant to know, but it's true. Tom Cruise once had horrible mono-tooth or unitooth as people refer it. The actor started with unaligned and yellow teeth.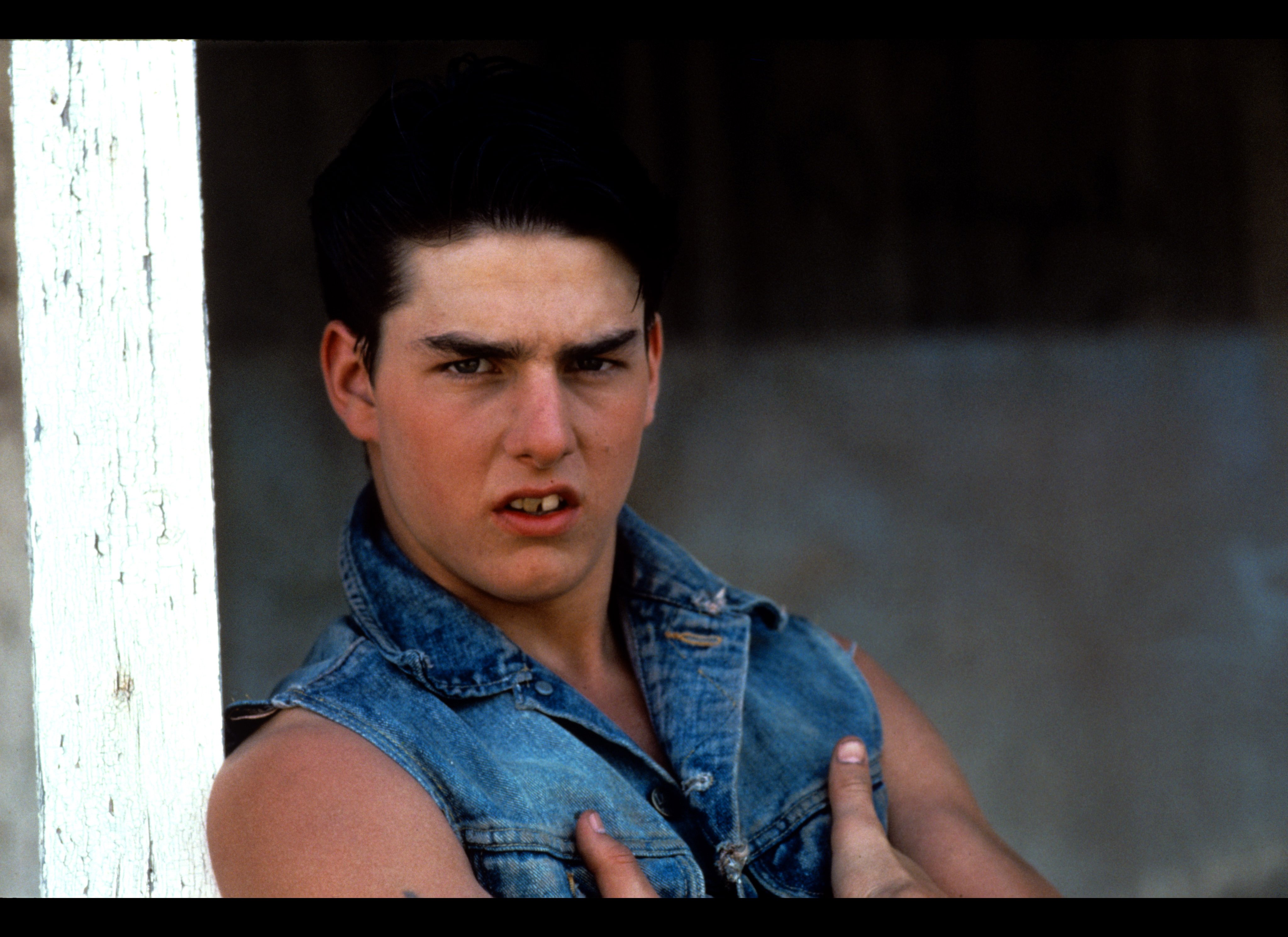 Tom Cruise Dental Veneers
To get better teeth and smile, Cruise went for dental veneers procedure and wore braces. Dental Veneers are thin, custom-made shells designed of tooth-color porcelain or resin composite material to cover the front surface of teeth to improve the smile. However, the experts always recommend porcelain veneers. This cosmetic dentistry treatment is used to treat damaged, stained and disfigured teeth. Tom Cruise has all these problems that Dental veneers fixed to make him flaunt his present day stunning smile. The star got a full set of veneers upgraded.
Tom Cruise Dental Treatment: Before and After
Tom's Invisible Braces

Later on, Tom decides to align his misaligned tooth, and he got the braces. In the year 2002, he shocked all his fans when he attended his "Minority Report" premiere with braces on his tooth. Instead of hiding the braces, the star gave a wide smile to flaunt braces on his teeth. Although he got braces for a few months, it helped achieve his gorgeous, picture-perfect smile. He opted for regular wire with invisible brackets that became a trend. This is invisible brackets that gave him the confidence to grin that wide.
Invisalign teeth straightening procedures use removable, transparent plastic aligners. That's why it is preferred by Hollywood celebrities and models who want to maintain their professional image throughout the treatment.
It's true that invisible wires are getting popular day by day. But these have their pros and cons. It takes a long time (usually weeks) to make these braces. Moreover, these are not as durable as regular wires are. But the positive side is that you can wear it without embarrassment and remove it whenever you want. When Cruise was younger, his teeth were badly disfigured. You can notice this in the images that are still available on the internet, of his early career.
Evidence of Tom Cruise's Dental Work
Many people never believe Tom Cruise teeth and smile makeover. They claim it to be a malicious fact and believe it's unreal. Well, we have collected a few irresistible pieces of evidence for you here. First, the actor's teeth are bizarrely white. But ordinary teeth can neither be overly white not they yellow and suit one's complexion is taken care of properly. Tom Cruise teeth are unbelievably white and don't seem to be tandem with the star's skin tone.
Your grin should display enough of the teeth and shouldn't be showing too much of gums. You will notice that the star's grin displays more of his gums and teeth than normal. With natural smiles, the bottom of top front teeth should be equal in length. When a personal has a natural smile, the bottom of top front teeth should appear equal. But in the case of Tom, two front teeth appear like crowns because they look denser as compared to normal teeth with being off-color and off-capacity.
Because of tooth straightening, his front right tooth lies exactly in the center of his face. Cosmetic dentists believe that instead of shifting his teeth to the right, the dentist instead shifted whole upper jaw. See the picture below.
Tom Cruise teeth underwent several cosmetic treatments to get picture-perfect. The star credits his success to his quality smile and great dental alignment. He is not alone, but many celebrities with missing, stained, chipped and crooked tooth have also opted for same treatments. It's important for them as their smile is what sells their products. Celebrities have to look their best at any cost.
Whatever! Tom Cruise is one of the most endowed, handsome and screen-breaking stars in the Hollywood. It doesn't matter much whether his smile is natural or superficial.
We always love Cruise.